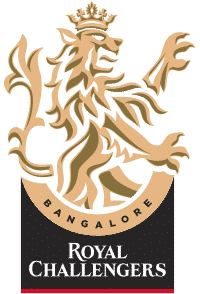 It has been a rollercoaster ride for Royal Challengers Bangalore during their 12-year Indian Premier League tenure, but despite three appearances in the final and some of the world's biggest and best white-ball cricketers taking to the M. Chinnaswamy Stadium turf, they are yet to get their hands on the trophy.
Based in Bangalore and owned by Vijay Maliya, RCB have a brand value of 595 crore ($83 million) according to a survey conducted by Duff & Phelps in 2019. Despite that, a IPL win still eludes RCB and in recent years success has been hard to come by. Since a play-off appearance in 2015, RCB have failed to get out of the group stage, with two of those seasons seeing them prop up the table, with 2019 seeing them win just five of their 14 matches.
Even so, the list of players to have turned out for Royal Challengers Bangalore is unsurpassed. Top of the list is Indian captain Virat Kohli who has played for the franchise since 2008, signing for a paltry $30,000. Since then he has racked up a massive 5,412 making him the highest runscorer in IPL history.
From 2008 to 2010, stars included the likes of Jacques Kallis, Dale Steyn, Kevin Pietersen and Cameron White, while legendary T20 star Chris Gayle spent seven years in Bangalore, during which time he scored a spectacular 175* of just 68 balls in a win over Pune Warriors India.
That score from Gayle will go down as one of RCB's most memorable moments but as a team they have scored the two biggest totals in IPL history, 263/5 against Pune Warriors India in 2013 and 248/3 against Gujarat Lions three years later. As is the way with RCB, they also hold the record for the lowest IPL score, just 49 against KKR in 2017.
Records
As already mentioned, Virat Kohli holds the record for the most runs in IPL history, as one of just two players to have surpassed 5,000 runs in the competition. Kohli's 973 runs in the 2016 season remains the most ever scored in an individual season, a season in which he averaged an unbelievable 81.08 from 16 matches, which included four centuries and seven fifties.
Chris Gayle appears three times in the top five highest scored for RCB, with the other two places taken by South African legend AB De Villiers who has over 3,000 runs for the franchise.
Yuzvendra Chahal leads the way as RCB's highest wicket-taker in IPL history with 100 wickets in 83 matches since joining in 2014. Anil Kumble holds the record for the best bowler figures with 5-5 against Rajasthan Royals in 2009 while Sachin Baby has the best average at 4.00 in 14 matches between 2016 and 2017.
Home Favourites
Virat Kohli
It can't be stressed enough just how important Virat Kohli is to RCB, not just the team but also the brand. His sheer amount of runs is remarkable enough but combined with his leadership skills and will to win he truly is the one man that defines the franchise.
Umesh Yadav
The well-travelled Indian seamer enjoyed stints at Delhi Daredevils and Kolkata Knight Riders before joining RCB in 2018 and since then he has picked up 28 wickets in 25 matches, finishing as top wicket-taker for the team in 2018 with 20.
Shivam Dube
Up and coming batting all-rounder Shivam Dube cost 5 crore when he was signed by RCB in 2019 and it was clear to see why with a first-class average of over 48 which also includes 40 wickets in 16 matches. He made his T20I debut in 2019 and is expected to have a big impact on the international stage.
Overseas Stars
Aaron Finch
Signed in 2020, the Australian white-ball opener has plyed his trade for a number of IPL teams (seven in total) and has over 1,700 runs to his name. He is yet to score a century in the IPL but with 18 international centuries to his name an IPL 100 can't be far away.
Moeen Ali
A very useful all-rounder to have in your squad, the Englishman made his IPL debut for RCB in 2018. Though he failed to make a big impact in 2018, he fared better in 2019 with 220 runs in 10 innings as well as 6 wickets.
Kane Richardson
Another Australian recruit ahead of the 2020 campaign was right-arm seamer Kane Richardson who has 58 international wickets in 43 matches. Richardson turned out for RCB in 2016 when he didn't get much game time though he did manage 11 wickets in seven matches for the Royals in 2014.
Coach
There is no shortage of experience in the coaching department with former Australian batsman Simon Katich taking up the role as Head Coach as of August 2019. Although Katcih has plenty of experience playing the game, his coaching career has been somewhat shorter with a short stint as assistant coach for KKR the only notable mark on his CV. Fellow Australian Adam Griffith hold the position of bowling coach with Sridharan Sriram the team's batting and spin bowling coach.
Chances of success in 2021?
Recent history does not make for good reading for the fervent RCB support and three failures to reach the play-offs in three years is not a great sign. Despite having Virat Kohli in their ranks, alongside two or three handy white-ball players, the squad simply is littered with enough quality and there also appears to be a lack of experience in the coaching department. The bookmakers make them fourth favourites for success and that seems a bit generous to us.