Listed below are the betting sites that accept Netbanking as a payment provider. In most cases this is for both deposits and withdrawals, but keep in mind payment processing can vary across each platform.
Each site is listed with our review score, review page and a direct link to a new player sign-up offer should you wish to join that brand now. Click the Claim Now button, deposit the minimum amount and earn your bonus.
Netbanking Betting Sites
5 Betting Sites That Accept Netbanking
The Best Netbanking Betting Sites in India
Best Netbanking Betting Sites: Bet365
Bet365 have told CricketBetIndia.com that Indian Net Banking is one of the most popular deposit methods being used by customers. It is a safe and secure way of transferring funds into a betting account, with this bookmaker having several licenses including the UK Gambling Commission.
You can claim a 15% deposit bonus when you sign up with bet365 although it's worth noting that you will not be able to withdraw using Indian Net Banking. If you make a deposit, you will therefore need to make any withdrawals through bank wire.
Best Netbanking Betting Sites: 4raBet
Net Banking is among the several payment options that are available at 4raBet. There is a minimum deposit of 100 INR and the beauty of this Indian betting is that you can instantly secure a 200% deposit bonus.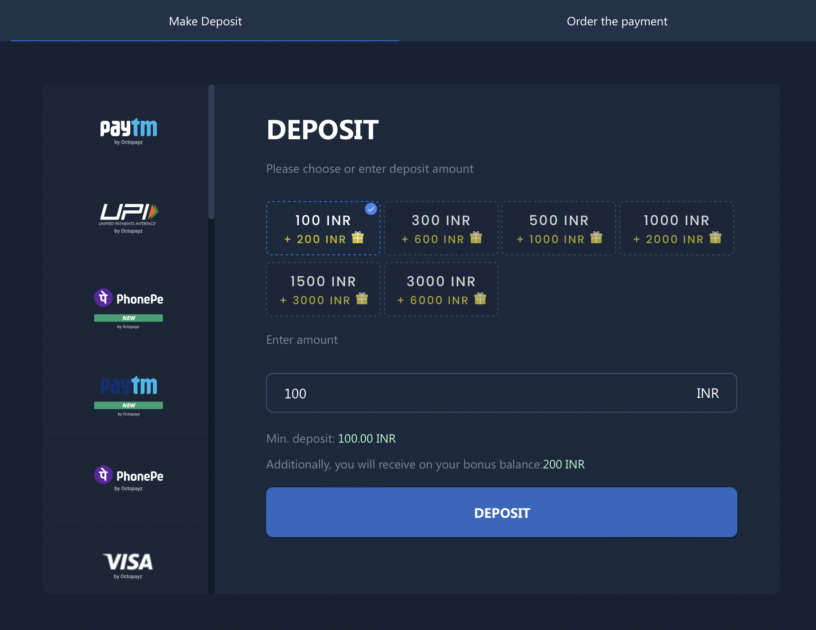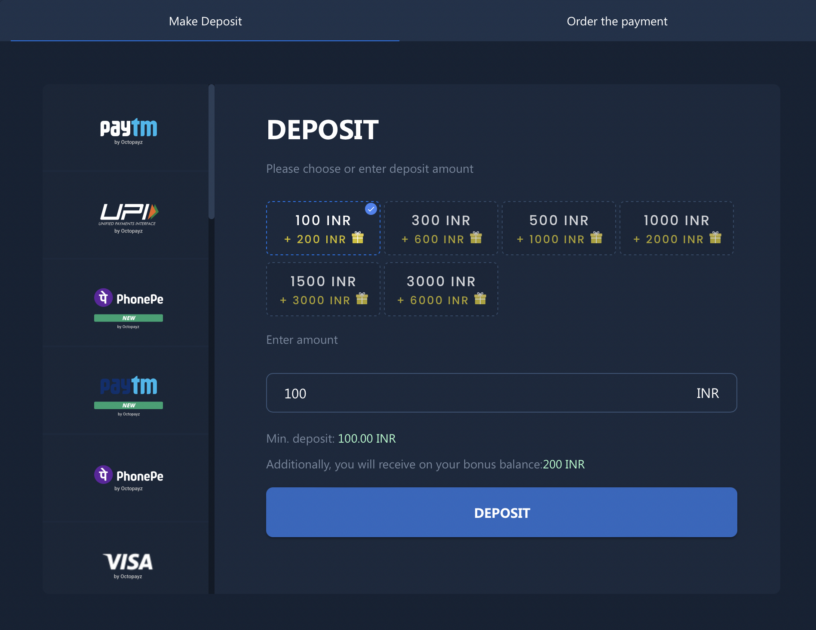 Once you've entered the amount you want to deposit and tapped on the button, you are then taken to a checkout where you enter the email address and phone number that is linked to your Net Banking. This will allow you to make the automatic transfer of funds.
Best Netbanking Betting Sites: Pure Win
Pure Win are another great option for those customers wanting to use Net Banking. You can select either the Casino Welcome Offer or Sports Welcome Offer when making a first deposit, with the latter allowing you to claim a 3,000 INR sports free bet along with a 1,000 INR casino free bet.


Net Banking appears as the first payment option when you make a deposit and you are redirected to a secure payment gateway. It should be a smooth process to then transfer the funds into your betting account.
Best Netbanking Betting Sites: Betway
Betway provide a myriad of payment options and they also have a unique welcome offer where customers can get a free matched bet if you lose with your first wager. You can deposit from as little as 200 INR and Net Banking is a secure way to transfer funds.
To kick things off, you need to verify your identification, with Betway requiring you to submit photo ID and proof of address. You can then move money and it's possible to make a withdrawal using Net Banking as well.
Best Netbanking Betting Sites: 1xBet
Among the several payment options on the table at 1xBet, NetBanking is something that can be found and there is no service charge. There is a time delay of between fifteen minutes and an hour before funds can be transferred to your betting balance.
You can deposit from a minimum of 500 INR and there's a maximum of 50,000 INR. You can also make a withdrawal using Net Banking and it starts with a minimum of 550 INR and it can take up to five days to receive the funds back.
Best Netbanking Betting Sites: 10Cric
There is a 1 Lakh sports welcome pack available at 10Cric, with this amount relating to a bonus that can be cumulatively enjoyed over the first three deposits. The deposit minimum starts with 250 INR and that is one of the lowest out of any Indian betting site.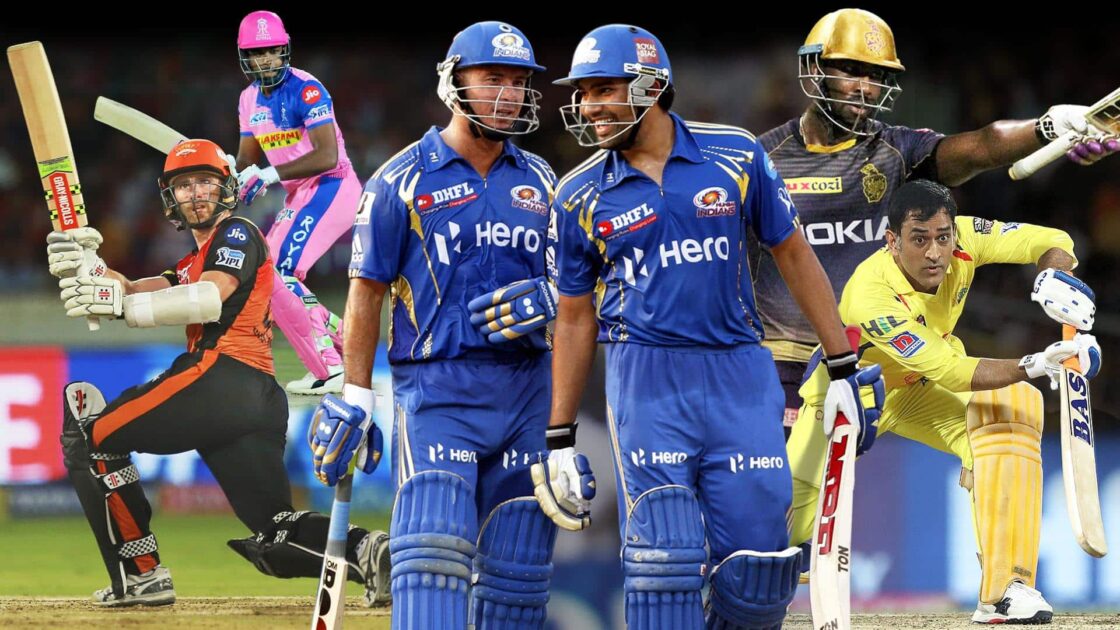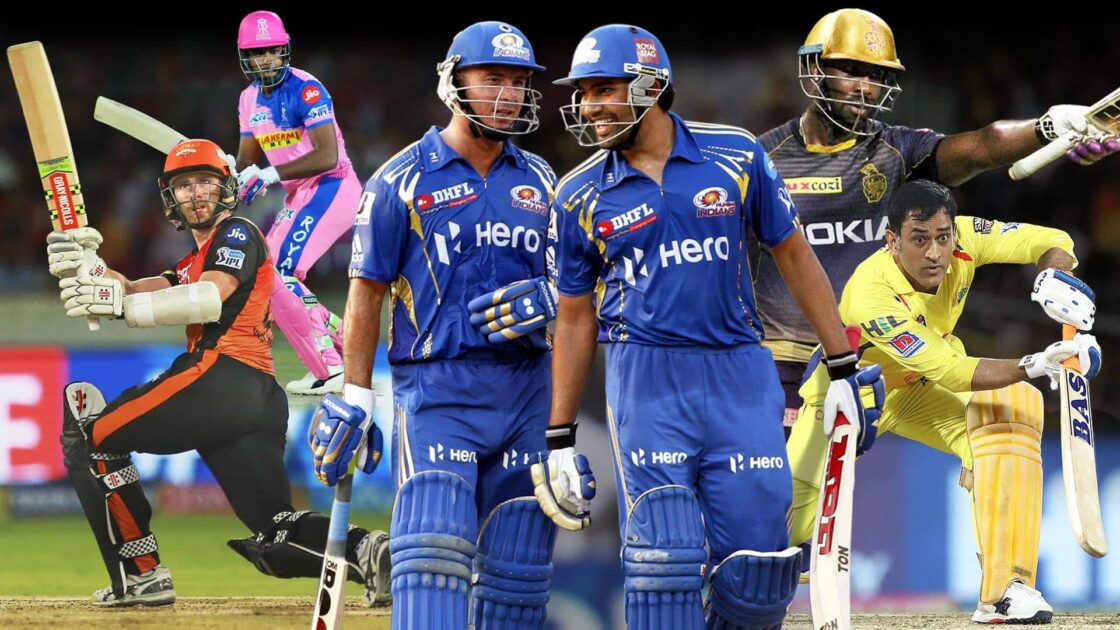 They also provide Net Banking through United Payments Interface, with customers needing to enter a UPI ID and this is unique payment address that is linked to your bank account in order to make a payment.
Best Netbanking Betting Sites: Dafabet
There is plenty to get excited about at Dafabet who not only have a generous 160% deposit bonus, with up to 30,000 INR up for grabs in the form of a new customer bonus.
We're impressed by the wide range of payment options and that includes Local Bank Transfer where you can choose from options such as Express Banking, UPI Debit Card and UPI Pay.
Alternatively, Indian Bank Transfer allows VPay Banking, VPay UPI, AffiPay UPI and AffiPay Bank.
What Is Netbanking
Netbanking is a popular payment method when it comes to Indian betting customers depositing money into their account. They can also use netbanking in order to make withdrawals and there are several advantages to doing this. This is a digital method of payment where banking transactions are conducted electronically.
Betting With Netbanking: Popular in India
The majority of Indian banks have now moved with the times and embraced the payment technology which enables their customers to transfer money using the internet. Ideally you should be able to access your bank account through a desktop, tablet or mobile device and that enables you to make payments along with receiving them.
Betting With Netbanking: Banking through the net
As the name suggests, netbanking is simply operating a banking account through the internet. It is normally the case that the bank has a mobile banking app where you can log in using Touch ID or Face ID. Alternatively, this app can be utilised to generate a security code and that can be entered to do your banking online.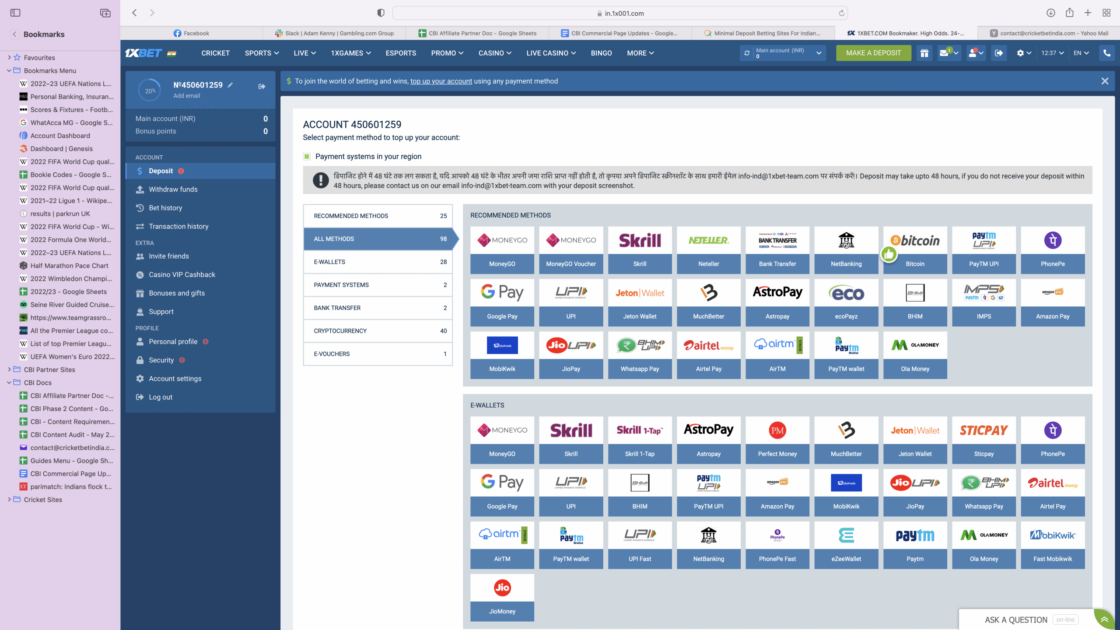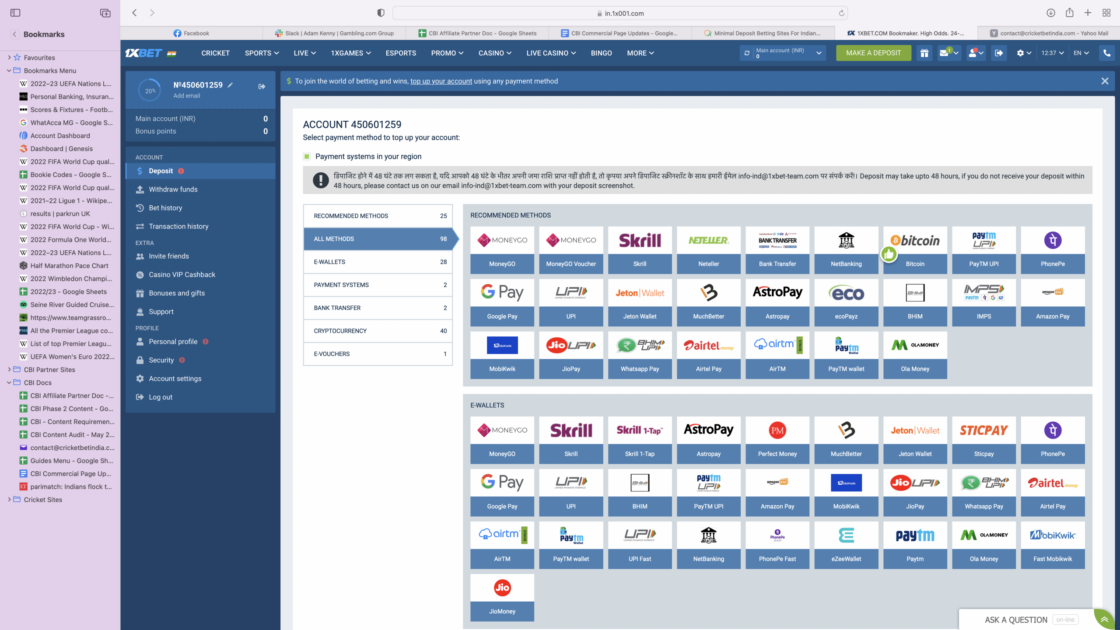 Betting With Netbanking: Secure bet banking
Customer security is always paramount when it comes to netbanking and you should only have accounts with banks that are regulated. There are several reputable online banking brands in India and many of them can be linked to an online betting account so that transactions can be made between the two parties.
Betting With Netbanking: Accounts interlinked
When you have an online bank account, you will have specific details of this account that can be inputted at a bookmaker website. This means that the two become interlinked. When you make a deposit or request a withdrawal, then the funds can move between the two accounts swiftly and securely.
How To Deposit With Netbanking
Deposit With Netbanking: First deposit method
There are principally two ways in which you can deposit into your bookmaker account using netbanking. The first of these is to enter your bank account details when you are logged into the betting account and authorise that a certain amount of money is taken from your bank balance to fund your betting balance.
Deposit With Netbanking: Second deposit method
Once you have set the wheels in motion with the above, you should expect the money to move instantly into your betting account giving you funds with which to bet. The second method and more popular option is to enter the bank card details when you sign up for a betting account and that starts by inputting the long number.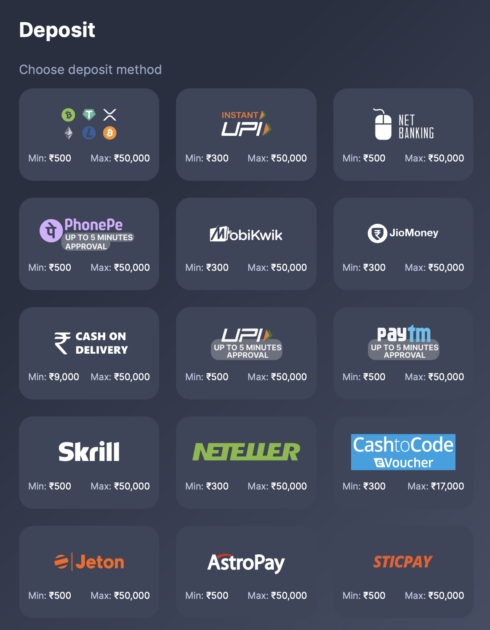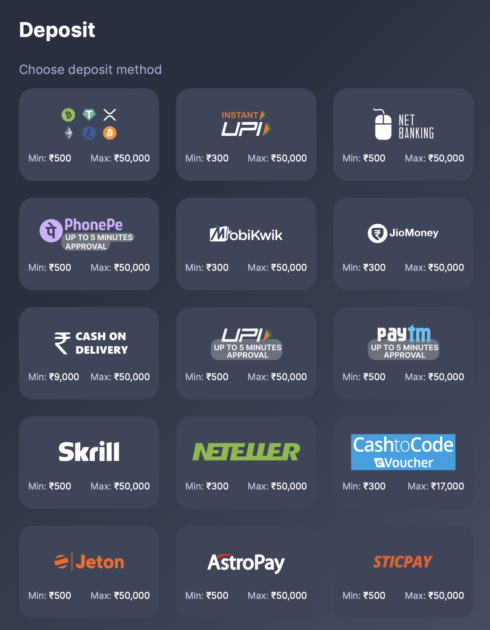 Deposit With Netbanking: Store your debit card details
This is what's known as storing the card details and you will only have to do this once. Enter the long card number and it immediately becomes encrypted in your bookmaker account. You will also have to include information such as expiry date and security number, the latter of which is generally found on the back of the card.
Deposit With Netbanking: You'll need your security pin
For all future deposits, you might need to enter the security number again, although this is for your own safety and prevents fraud taking place. You naturally need to enter the stake that you want to deposit into your betting account. Please ensure that you have these funds available in your bank account before you go ahead and process the transaction.
Deposit With Netbanking: Instant deposits in your account
The deposit using netbanking should be instant and there is usually a minimum and maximum amount of money that can be transferred using this method. If you are depositing for the first time, then you should be aware that the first deposit amount could have a direct bearing on the actual bonus you can earn overall.
Betting Withdrawals Through Netbanking
There are a number of ways in which a customer can make a betting withdrawal from their account and netbanking is one of the easiest. While there are popular e-wallet options such as PayPal, Neteller and Skrill now in the offing, many customers still link to forge a link between their bank account and betting account directly in order to move money backwards and forwards.
Withdrawals Through Netbanking: Similar to ordinary banking
A betting withdrawal through netbanking should be a fairly straightforward process. In the majority of instances, it's a simple case of logging into your betting account and then heading to the "Bank" or "My Account" section of the site where you can find the "Withdrawal" page.
Withdrawals Through Netbanking: Card details might be required
On this page, the bookmaker should already outline your preferred withdrawal method which ties in with the deposit method that was used. In this case, it is netbanking which means that you don't need to enter the card details of your bank account again. It should just be a simple case of selecting the stake you want to withdraw and going from there.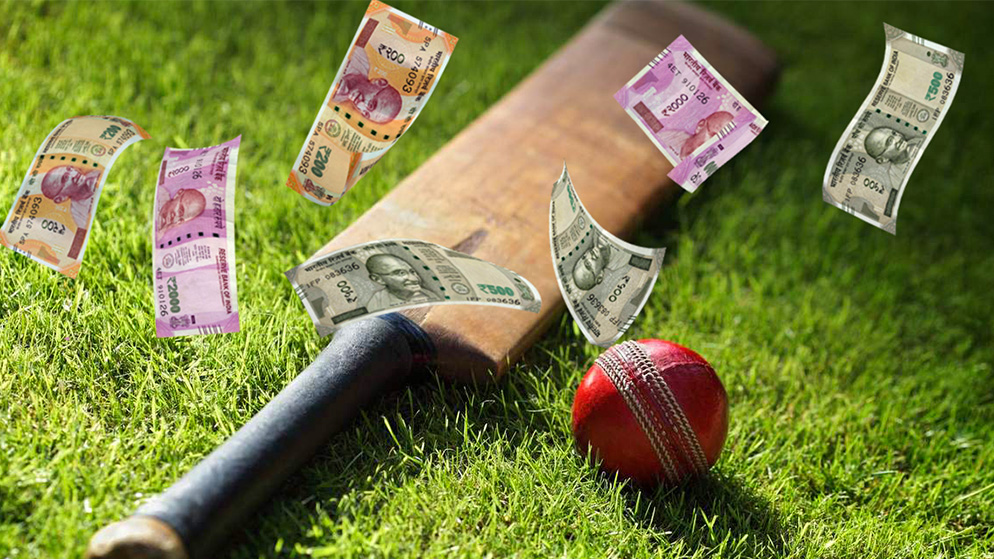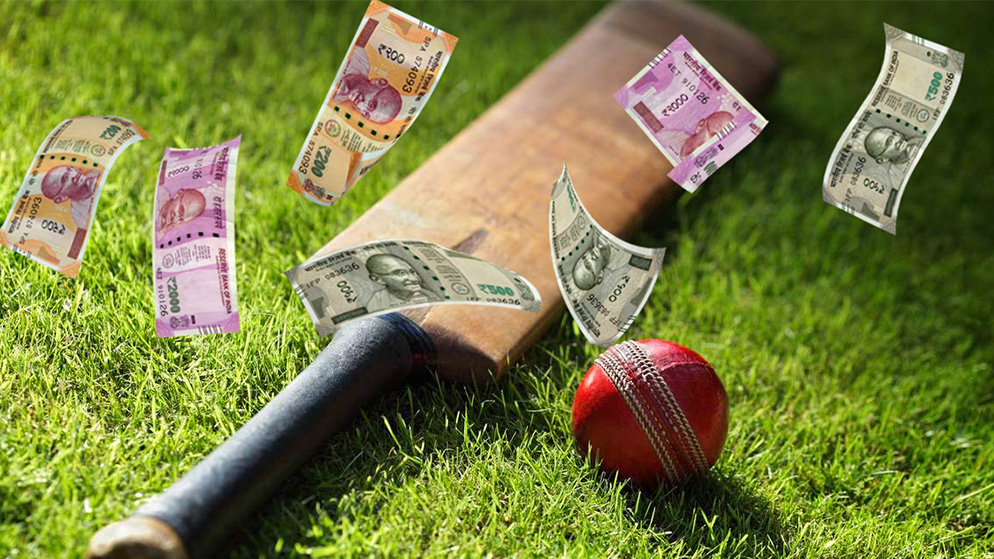 Withdrawals Through Netbanking: Check the betting site for timescales
Some betting sites are very quick at processing a withdrawal. Some bookies might actually have your funds returned to you within the same day that you requested the money, although bear in mind that a first withdrawal could be dependent on the customer supplying further information.
Withdrawals Through Netbanking: Accounts might need to be verified
It might be that you need to verify your customer account or your identity by submitting additional documents such as passport, a photo of your bank card or a utility bill with proof of address. Once you have done this, withdrawing from a bank account using netbanking should be a seamless process and there should be no fees involved.