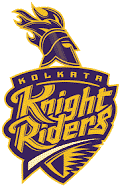 Led by Bollywood actor Shah Rukh Khan, actress Juhi Chawla and Jay Mehta, Kolkata Knight Riders are one of the most well-supported and most successful franchises in the history of the Indian Premier League with two tournament wins to their name. Their home ground is the iconic Eden Gardens, the biggest stadium in the competition, where 68,000 fans turn out every match, adorned in the team's purple and gold kit to cheer on some of the biggest names in world cricket.
Twice the Knight Riders have got their hands on the trophy – in 2012 and 2014 – but since beating Kings XI Punjab in the final six years ago they have failed to reach the last two. But given the popularity of the team and some of the successes they have seen, it is no surprise that some of the world's finest T20 cricketers have turned out for the team.
In terms of home favourites, Sourav Ganguly, Gautam Gambhir, Kuldeep Yadav, Robin Uthappa and Umesh Yadav are just a handful of the stars to have played for the Knight Riders, whilst the impressive list of overseas stars includes Chris Gayle, Ricky Ponting, Jacques Kallis, Eoin Morgan, Brett Lee and Andre Russell.
Memorable moments for the Knight Riders include their mammoth 245/6 they racked up in the 2018 tournament against Kings XI Punjab as well as their 140-run victory over Royal Challengers Bangalore in the inaugural IPL. Brendon McCullum's 158* in 2008 is surpassed only by Chris Gayle in terms of the highest individual scores while Yusuf Pathan and Sunil Narine have both scored 15-ball fifties in purple and gold.
Records
Kolkata Knight Riders legend Gambhir is the franchise's leading runscorer with 3,035 runs in 108 innings followed by Robin Uthappa with 2,157 runs. Surprisingly, McCullum remains the only Knight Rider to ever reach three figures having done it in the first ever match, though Dinesh Karthik, Manish Pandey, Chris Lynn and Gambhir have all hit 90s.
Reaching 50 certainly hasn't been a problem for KKR players with Gambhir having scored 30 on his own, closely followed by Uthappa (16) and Kallis (10). Eden Gardens has also been home to some big-hitters with West Indian Andre Russell boasting a strike rate of over 180 ahead of Narine (168.81), Karthik (147.77) and Shubman Gill (136.22).
With ball in hand, Narine tops the rankings with a massive 95 wickets in 82 matches for the Knight Riders with Umesh Yadav his nearest rival with 48 wickets in 47 matches. Unsurprisingly, Narine also dominates the best bowling figures charts with a best of 5/19 against Kings XI in 2012 – the only time a Knight Rider has managed five-for in a match.
Home Favourites
Shubman Gill
After the retirement of Gambhir and Uthappa, the runscoring at the top of the order has fallen on the shoulders of youngster Gill. Big things are expected of the Indian international despite just two seasons at Eden Gardens, where he starred fleetingly in 2018 before scoring 296 runs at 32 the following year.
Dinesh Karthik
Captain and wicketkeeper Karthik joined the Knight Riders in 2018 after spells with five other IPL franchises since 2008. An unbeaten 97 against Rajasthan Royals was the 35-year old's only notable score in 2019 though 2018 was a more successful campaign as he topped the scoring charts with 498 runs at an average of just under 50.
Kuldeep Yadav
The 25-year old unorthodox left-arm spinner is one of the most feared bowlers in white-ball cricket with over 100 ODI wickets to his name in just 59 matches. Yadav has been a Knight Rider since 2014 and in 2017 managed to top the wicket-taking charts with 17 wickets alongside fellow spinner Narine.
Overseas Stars
Andre Russell
West Indian all-rounder Russell is one of the most sought-after stars in any T20 auction. He cost the Knight Riders 7 crore for his services but paid them back by top scoring in 2019, and taking the most wickets in 2019, 2016 and 2015 but is renowned for his explosive lower-order hitting, with no ground in the world big enough for him when he gets going.
Sunil Narine
Another West Indian who has been a fantastic servant for the Knight Riders is Narine. The T20 specialist is often employed as a pinch-hitting opener and has 628 runs for the Knight Riders. His main skill is as a mystery spinner with a massive 95 wickets to his name and a best of 5/19 in 2012. In 2018, Narine was named as the IPL's MVP.
Pat Cummins
Signed in 2020 for a massive 15.5 Crore to become the most expensive overseas in IPL auction history, the Australian seamer is a superb addition to the KKR squad. With over 280 international wickets to his name there is no doubt that Cummins will provide much-needed extra bite to the Knight Riders' pace attack.
Coach
Who better to have at the helm of a T20 franchise than one of the finest T20 players in the history of the game? New Zealander and IPL legend Brendon McCullum was appointed Head Coach of the Knight Riders in August 2019 having enjoyed two stints with the franchise between 2008-2010 and 2012-2013, lifting the trophy with them in 2012.
Joining McCullum within the Knight Riders' staff is fellow countryman Kyle Mills who operates as fast-bowling coach with former England wicketkeeper James Foster the fielding coach and David Hussey acting as a mentor.
Chances of Success in 2020?
Despite two wins to their name and some of the finest T20 cricketers littered throughout their squad, the bookmakers don't give the Knight Riders much of a chance of lifting the trophy for the first time in seven years.
In fact, just the Kings XI and Royals have less of a chance of success than the Knight Riders but we don't agree and believe that good times could be about to return to Eden Gardens.
Best Betting Sites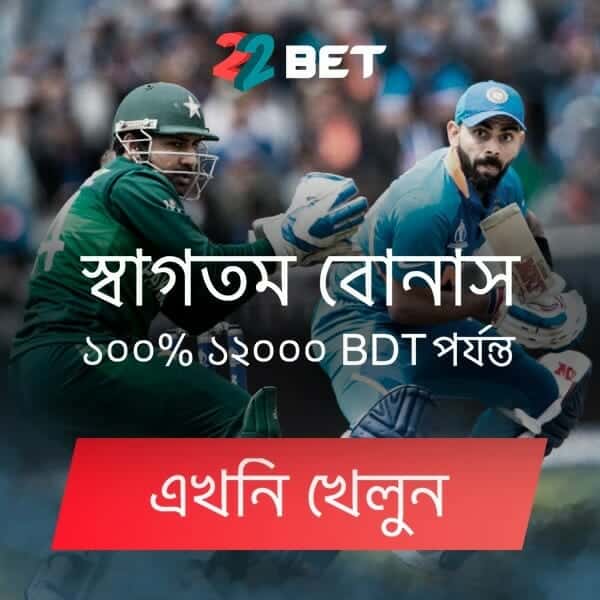 Best Betting Offers