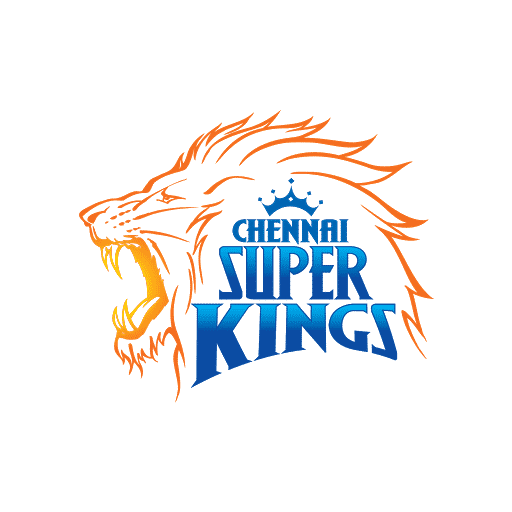 Chennai Super Kings, home to the great M.S Dhoni and three-time winners of the Indian Premier League were founded in 2008, along with seven other teams as the IPL was born. The franchise was sold to India Cements, a cement manufacturing company situated in India for $91 million.
The Super Kings have played in 10 out of 12 IPL seasons as they were suspended for the 2016 and 2017 seasons due a spot-fixing and betting scandal involving the Rajasthan Royals. Throughout their history being an IPL side, they have been very successful, winning the competition in 2010, 2011 and 2018.
They have been runners up 5 times too, meaning they have only failed to make the final twice in their history. Here are some other interesting stats about the Chennai Super Kings:
They have the highest overall win percentage out of all teams in the IPL with 61.28%.
Mumbai Indians are the Super Kings' obvious bogey team with CSK having a win percentage of only 42.3%, winning only 11 of the 26 matches played between the sides.
The Chennai Super Kings love to play against Sunrisers Hyderabad with a win percentage of 75% against them. When bought in 2008, the Super Kings were the fourth most expensive team in the IPL and worth $91 million, yet, in 2019, the brand was estimated to be worth around $104 million, a $13 million increase from the 12 years prior, making them, now, the second most valuable IPL side.
The Chennai Super Kings hold the record for the lowest ever score defended as they were 116/9 after their 20 overs before restricting the Kings XI Punjab to 92/8 to win by 24 runs in the 2009 season. Only 3 players have managed to score a faster half century than Suresh Raina in 2014 as he reached 50 runs in 16 balls for the Super Kings. Chennai Super Kings have the most Fair play awards with 6.
Key players
Chennai Super Kings have an array of talent in their roster and here are some of the most vital players.
MS Dhoni
Mahendra Singh Dhoni is a supremely experienced wicketkeeper-batsman who captains Chennai Super Kings. His flair with the bat, refusal to give up and ice-cool temperament under pressure are his signature characteristics and backed up by his statistics, with 4432 runs scored at an average of 42.20.
With a total of 23 fifties and a strike rate of 137.85, Dhoni is one of the most prestigious batsmen to grace the cricket pitch and is integral to the success of CSK. Not only did he lead CSK with distinction, but he was white-ball captain of India from 2007-2016 and Test skipper for six years between 2008-2014, winning every ICC trophy under his reign.
He scored 16 centuries across all three formats and amassed over 17,000 international runs but it is in the 50-over game that he really made his name, with the 2011 World Cup triumph his crowning moment. In exactly 350 appearances, Dhoni plundered over 10,000 runs, averaging over 50 and often seeing India over the finishing line while earning himself the title as one of the great finishers in the modern game – with no innings more famous than his 91* in the final and a brutal six to win the game in front of an adoring home crowd.
It's not just with the bat that he earned a reputation as a world class operator however. While he may not have been the most natural gloveman, with over 600 catches and 180 stumpings, his numbers are up there with anyone in the world and combined with his leadership and batting qualities, mark him out as one of the great all-rounders of the 21st century.
Imran Tahir
This tricky leg-spinner became the number one T20 bowler in the world at the ripe age of 37 following a stellar season with CSK that saw him pick up 26 wickets at an economy below seven. The Pakistani-born South African international has starred for his country in various formats of the game, totting up 20 tests, 107 ODIs and 38 T20Is in his international career so far.
Despite picking up over 50 Test wickets, it is with the white ball where Tahir has made his name with 173 ODI wickets and 63 T20i victims, and while not a huge spinner of the ball, his subtle changes of paces and exuberant celebrations make him a household name in the cricketing world and one of the most sought-after bowlers around.
Faf du Plessis
Former South Africa skipper Faf du Plessis has been a stalwart for CSK throughout his career and starred with the bat last season, notching three half-centuries including a highest of 96. His batting stats have consistently been top-level during his career in the IPL with a total of 1853 runs in 71 matches at a strike rate of 126.74 by the end of the 2019 IPL.
Du Plessis has also thrived in international cricket, becoming an integral part of South Africa's middle order in all formats of the game. His Test career got off to a famous start in Adelaide when hitting an unbeaten 110 and batting for almost eight hours to help the Proteas fight off defeat, and his doggedness at the crease has seen him become a valued wicket while accumulating well over 3,500 runs and earning the leadership in the process before resigning in 2020.
It is arguably his prowess against the white ball that has done most for his reputation, with more than 10 centuries and over 5,500 ODI runs and a highest of 185. He is the one of the few international cricketers to have hit centuries in all three formats of the game and his experience either as a squad player or a starter, will be crucial to CSK once more.
Other players to look for
Shane Watson – an experienced batsman who has played in the IPL since 2008. Didn't have the best of years in 2019 but at his best remains one of the most destructive openers around who knows how to perform on the big stage.
Ravindra Jadeja – a handy all-rounder who managed to take 15 wickets with an economy of 6.35 and score 106 runs in the 16 matches he played in the 2019 IPL season, but capable of magic in the field.
Suresh Raina – a consistent performer throughout his career with a total of 5368 runs in 193 matches in the IPL. Last year the top-order batsman scored 383 runs with at average of 23.93 and will be looking to better that after announcing his international retirement.
Deepak Chahar – a medium right-arm bowler who managed to take 22 wickets at an economy of 7.47 in the 17 matches he played in. Trying to force his way into India's seam attack so will be keen to make an impression.
Newcomers
The 2020 IPL auction was an eventful one for the Chennai Super Kings as they managed to obtain 3 major additions to the squad as they push for the 2020 IPL title.
Sam Curran
Talented England all-rounder Sam Curran has made a real impact since bursting onto the scene in international cricket. He was named one of the five breakout stars of 2018 after a stunning Test series against India, earned himself a big move to Kings XI Punjab. Despite playing just nine games, he became the youngest player to take a hat-trick in the IPL and was even promoted to open the batting in the absence of Chris Gayle – a sign of how highly he is regarded. The future looks bright for the left-armer after he attracted a bid of Rs. 5.5 crore ($771,000) by CSK in the 2020 IPL auction and he is certainly one to watch.
Piyush Chawla
CSK's most expensive signing at Rs. 6.75 crore ($946,000), Chawla is an experienced leg-spinner with over 150 matches to his name in the IPL. While never fulfilling the international potential that appeared so obvious at a young age, Chawla made 35 appearances for India but it's his vast IPL experience that makes him a valuable asset for CSK – along with a sharply turning googly that has proved so hard to pick over the years.
Josh Hazlewood
Australian Josh Hazlewood has made his name in the longest format of the game and is an integral part of the Test attack, but will be a useful squad player to CSK nonetheless. His natural line and length makes him vulnerable to power-hitting in T20 – as proved when Ben Stokes dispatched him to all corners at the Headingley Test in 2019 – so he will be looking to develop his skills under the tutelage of MS Dhoni.
Coach
A star in the world of cricket, former New Zealand skipper Stephen Fleming is head coach at CSK. He was made Kiwi captain at the age of just 23, becoming the youngest ever skipper in the process, and made over 7,000 runs in his Test career at an average of over 40, with another 8,037 coming in the ODI game.
However it was not just with the bat that Fleming was known for. He was widely credited as being a very astute captain which has undoubtedly paved the way for a successful coaching career. After playing for CSK for one year in 2008, he retired to become coach and had led them to two titles in 2010 and 2011 before the team was suspended for two seasons, eventually returning to lead them to the 2018 title.
Chances of Success in 2020?
Using data from various online bookies, we have calculated the chances each team has to win the Indian Premier League and according to this calculation Chennai Super Kings have a 15.08% chance of winning the 2020 IPL trophy, 3rd behind Sunrisers Hyderabad (16.45%) and Mumbai Indians (16.75%). This is promising for those supporting the Super Kings this season and the fans will be hopeful that M.S Dhoni can lead them to glory once more in the upcoming 2020 IPL season.
Best Betting Sites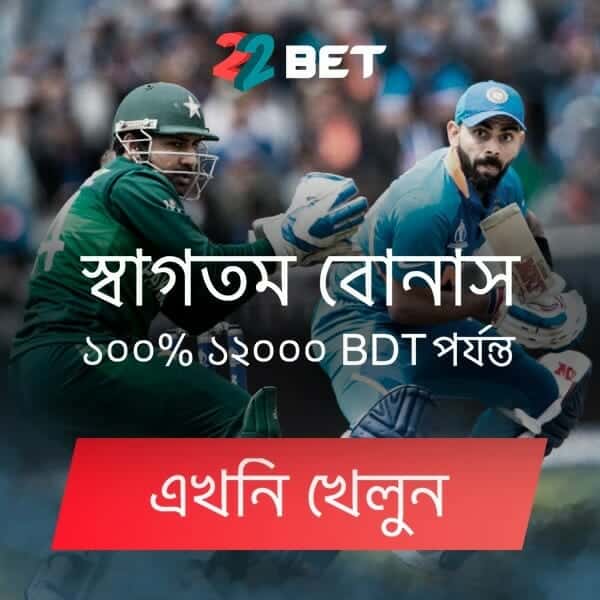 Best Betting Offers