Sir Geoffrey Boycott speaks to Cricket Bet India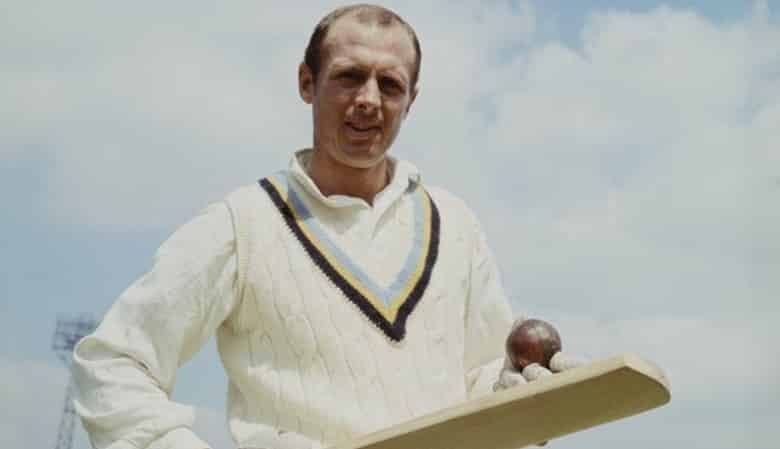 Sir Geoffrey Boycott has called on world cricket's power makers to re-instil a sense of fun in an effort to re-acquaint his beloved sport with the masses.
The former England great says it is "a shame" to see so few international cricketers coming through the state school system and believes an obsession with coaching and technique is harming the next generation.
This, coupled with a lack of proactivity from county setups has, in his eyes, has held the sport back for too long.
The Fitzwilliam-born 80-year-old was speaking after Cricket Bet India's Educating Cricket Report showed that a remarkable 62.5% of the England Test side were privately educated. In India and South Africa, that number soared to 81.8% and 78.6% respectively, while intriguingly just 40% of the Australian side were privately schooled.
With ECB National Selector Ed Smith openly conceding that 'you are 20 times more likely to go on and play for England if you go to private school rather than state school', this new report further evidences the national setup's over-reliance on the former, when it comes to maintaining a conveyor belt of talent; a steady stream of cricketers prepared exclusively for the rigours of life in the England Test fold.
Just 37.5%, or six, of the players to play Test cricket for England in 2020 were educated in state schools (Joe Denly, Ben Stokes, Jofra Archer, James Anderson, Chris Woakes and Mark Wood) and five of them were bowlers – four of whom are from the north of the UK.
But should a lack of cricket activation and accessibility in the state education system give cause for concern?
"The amount of people playing and coaching at schools has just shrunk," said Boycott. "It is such a shame.
"Cricket will continue to struggle. It has gone quite far down the track. Too far? I'm not sure. Less schools are playing and, as a result, less kids are coming through. Children should be playing cricket at school and loving it. Both the ECB and the counties should be taking cricket to schools – all schools – the game depends on kids playing and developing a love for it."
The Educating Cricket Report and its findings can be read in full here.
Boycott, whose name is etched in cricketing history, was the mainstay in the English batting line up for over a decade, famously scoring his 100th Test match century against rivals Australia at his home ground Headingley in 1977.
Hundredth Hundred Video
But it all stemmed from one thing – his love of the game, something he developed aged five, in a playground on a T-junction just yards from the family home in Fitzwilliam. He represented his local primary school in a nationwide competition, before eventually finding his way to Johnny Lawrence's cricket school in Rothwell.
His penchant for bat on ball, perfect practice, and time spent under the tutelage of Lawrence, were retained throughout his playing days.
He added: "Many people said my technique was excellent and I prided myself on it. But at the same time, I have retained the fun, enjoyment, 'can't wait to play' element all my life.
"When I finished at 46, I still loved it. I used to get asked by guys in their late thirties or forties if I still loved it, and I used to say; 'no, I love it'. If you can start that when you are a youngster and retain that – brilliant!
"If you can do that, then your coach has done a fantastic job on you."
Boycott failed the eleven-plus at Fitzwilliam, attended Kinsley Secondary Modern for a short while, but ended up passing the entrance exam for Hemsworth Grammar, where his fledgling love affair with the game continued to flourish. Heads were beginning to turn in his direction.
Despite a long and distinguished playing career, he never forgets his roots, those delicate days when the foundations were laid, and the time given up by teaching staff to further his cricketing education.
"My primary school, when I was about nine-and-a-half," he chirped, when asked about his school days. "Mr Weaver and Mr Andrews, they taught all sorts, but they had us out after school. They didn't have to, but they did. They devoted a lot of their time to us. What they created was an environment where there wasn't too much technical knowledge being passed on, but you want to get people involved and enjoying it. The most important thing is that kids should enjoy it. It seems as though enthusiasm for cricket in schools is disappearing, which is sad. Largely that is down to time and Mr Weaver and Mr Andrews were prepared to give theirs up.
"Although you can pass on some helpful hints, and they undoubtedly did, essentially they gave us a passion and enjoyment for cricket; we looked forward to it man!"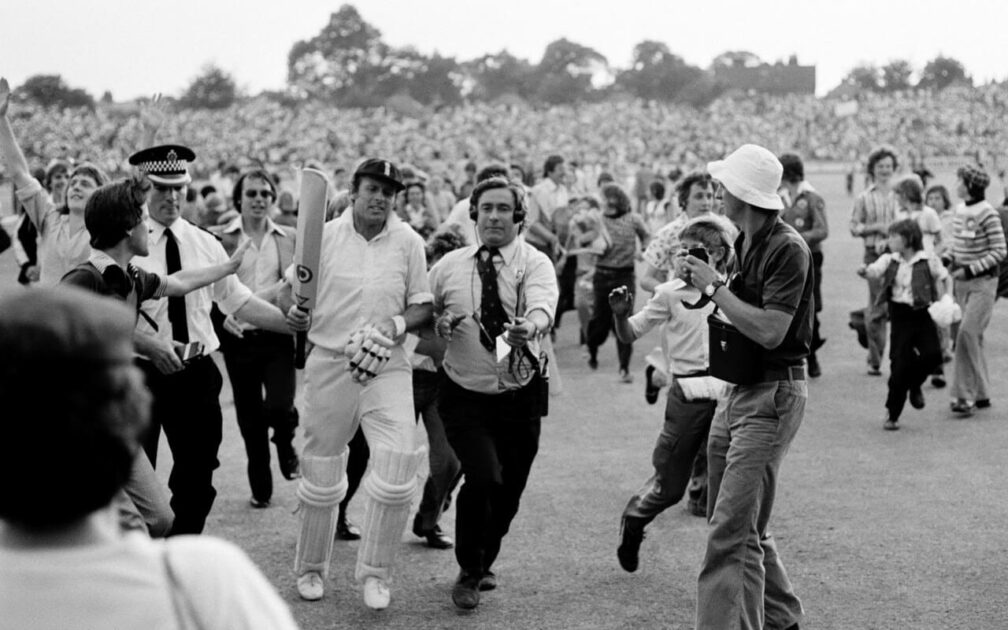 In 1954, Boycott hit the winning runs on debut for his local club Ackworth. A lightbulb moment for a man who would go on to score 32,570 runs, 8,114 coming in the Test arena?
"I went to Johnny Lawrence in the nets," he recalled. "Even when I was with Yorkshire. When I was with England, I went back to him. He understood my game from being nine years of age when I first went to him. And I think it's important that the player decides. There are many great coaches, but they're not all the right person for every individual.
"That's why I'm always wary of England, the counties, because it's like one fits all, but it doesn't! It can be helpful to have someone for the team, but if a player wants to go away and see somebody else; I don't think it should be a reflection on the team or club's coach.
"I could give examples of players who are frightened to go and ask for fear of being criticised or ostracised. They feel batting or bowling coaches might not like it; they see it as a negative against their name, as a minus, a black mark. I've never believed one coach fits all. There has to be room for individuality, room for people to go and find someone they're comfortable with.
"Johnny Lawrence was everybody's favourite uncle, he was like Father Christmas, just a lovely man. He did a great job on me. You've got to retain that in kids. Technical stuff – that's good – but it wants to be tempered at that age. The older you get the more detail you can take in. At a small age make it fun, make it lovely, make it where they can't wait to go back and do it again – just play.
"You lose that from kids, you lose them and they're lost to the game. This is where I feel county clubs don't do enough. I think all county clubs should be responsible for cricket in their county. They should be out in schools, giving enjoyment to kids, get them interested and wanting to play.
"It doesn't matter whether they play with a crossed bat, or whether their feet aren't in the right bloody place, we can fix most of those things – well some of us can! But you can't help or fix them if they don't want to go to cricket. You have to get them to a place where they want to go, where they're passionate about going. They want their mums to pick them up late because they're going to practice. This is why it's vital to create that fun and enjoyable environment. They're the star coaches at that age."
With just 6% of the population educated privately, there can be little criticism levelled at the doors of private schools when it comes to nurturing and developing the talented sportsmen and women that come their way.
The real shame, perhaps, is that the net isn't cast far enough, or wide enough, to capture both quality and quantity.
In Boycott's eyes, those charged with handling the nets aren't using them with anything like great effect.
"Private schools have done a fantastic job for cricket," he said. "Some of the great schools, Eton or Harrow, wow! I've been there, I've seen the nets, the facilities; I've practiced there. Winchester, Marlborough, wow! They have facilities. I think county clubs should be responsible for cricket in schools in England because we've lost so many clubs and cricket is played at fewer and fewer schools.
"The private school players will be getting a better grounding because there are more facilities and also because they're live-in students. They simply have more time, it's all organised for them after school.
"I once went to Eton when I was playing for Yorkshire and England; I was staying with Michael Parkinson in Bray, not far from Eton, he fixed it up for me. We went there and practiced. There were rows of nets, nobody there, but suddenly the bell went for the end of school and f*****g hell dozens came out to the nets and bowled at me for hours.
"You've got facilities like that and masters for whom part of their job is to run the cricket. They have pupils on tap. They are there, they don't go home. This is the problem with (state) schools. It is not easy to get teachers to stay behind at normal schools because they're not paid for it. My teachers did. They just did it out of love and cricket has just shrunk. The amount of people playing and coaching at schools has shrunk. It's such a shame."
Sir Geoffrey Boycott was speaking exclusively about Cricket Bet India's Educating Cricket Report which can be read in full here.
Comments (1)