Cricket In The Classroom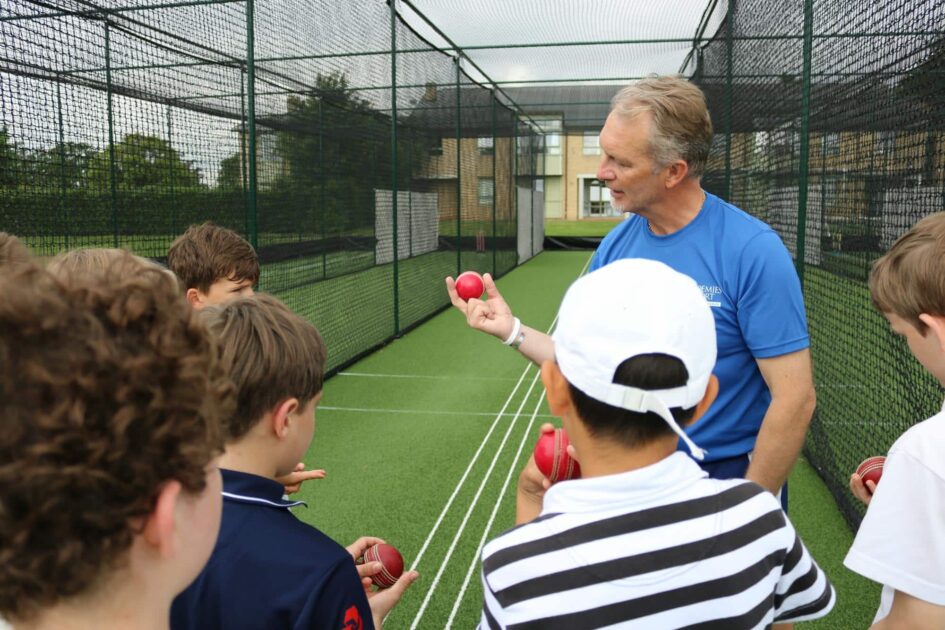 *13-minute read
With the lion share of the England men's Test side having been educated privately, 62.5% according to a recent report, Cricket In The Classroom assesses the potential ramifications for the future of the sport.
Classis dimisit.
The bell sounds and another Classics lesson is over at a co-educational independent boarding school in Cumbria.
Among the departing Sedberghians, there are promising young talents destined to grace the sports of both rugby and cricket. That I don't doubt.
But heading for the exit also, is a man with a unique set of skills; a wicket-keeper batsman with a 15-year First-Class cricketing career, 9,000 runs and an ECB Level Three coaching qualification to boot.
Seamlessly flitting between Classical Civilisation and the occupation of creases, you get the impression Sedbergh School's Director of Cricket Martin Speight is an exception, rather than the rule. Simply put, there can't be many like him.
According to Cricket Bet India's Educating Cricket Report, 62% of England cricket's Test cohort last year were privately educated. They walked these corridors and honed their skills in places just like this.
We quickly become enlightened. "Ambition, coupled with a voracious appetite to improve," is the mantra and, after just over a decade in the post, Speight tells us; "What gets me is that in winter, it's pitch black, freezing cold and chucking it down with rain, and the boys walk into the nets at 6am and wait for me to join them."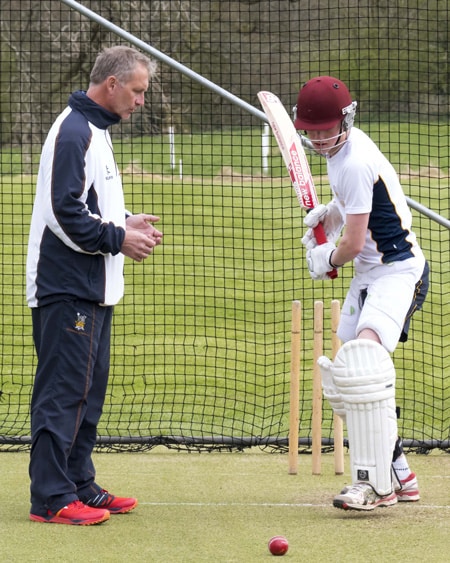 This is a round-the-clock operation, comprising seven teams, four pitches, six outdoor all-weather nets, four indoor nets, strength and conditioning coaches, video analysis, 1-2-1 sessions from 6:30am and the Main Field even hosted a First-Class fixture between Lancashire and Durham in 2019.
Just take a look at their promotional video and you'll soon get a feel for the place, and the facilities that rival most First-Class setups. And this is by no means unique.
"Private schools do a great job in giving players an opportunity," Speight tells Cricket Bet India. "But Private schools only educate around 5-6% of the population, so we're missing out on such a large part of the population – to put it simply, kids are not getting that opportunity.
"I look at myself. I was originally from a state school. If I wouldn't have been fortunate enough for my father to organise some private coaching with a man called Derek Semmence, who was an ex-Sussex player and groundsman at my college, Hurstpierpoint. I was offered a scholarship there off the back of that. If I hadn't gotten that help, and had the opportunities that pupils have now, there's no way I'd have played professional cricket.
"We're missing out on a huge area of the population and failing to afford them the chance to excel.
"Cricket is one of those sports that takes a lot of time to become good at and in this country, we're not offering the time, opportunity or facilities for kids to do that."
Just 37.5%, or six, of the players to play Test cricket for England in 2020 were educated in state schools (Joe Denly, Ben Stokes, Jofra Archer, James Anderson, Chris Woakes and Mark Wood) and five of them were bowlers – four of whom are from the north of the UK.
So what is going on?
A Speight Of Talent
Speight's latest protégé is Yorkshire and England star Harry Brook. A player around which there has been much hyperbole since his arrival on the county scene in 2019. A young man who just two years ago, was one of those departing Speight's classes for a debrief of a different kind – a netting session.
But when did 'cricket' first enter his vocabulary?
"I think if you ask my Dad that question, he'll know better," Brook says with a chuckle. "When I was younger I always said I was going to play cricket for Yorkshire and England. As soon as I could talk, I think.
"I realised I might be good enough when I went to Sedbergh and started playing proper cricket against other kids, with a hard ball and always getting runs.
"It was my mum who wanted me to go. The school I went to prior wasn't the best for me. It just wasn't right for me because there were lots of kids who would be hanging out in the park until late, eating rubbish. I was quite fat when I went to Sedbergh and my mum decided it would be best for me to go there and have a complete lifestyle change. It was the best thing for me at the time – and my cricket."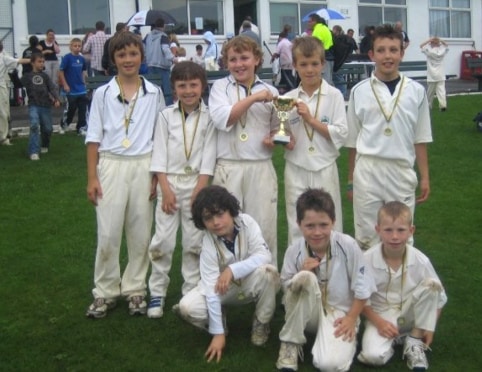 Back to education, and rather fittingly it was a study of classical Violinists in Berlin that purported that ability was less important than hard work in attaining mastery in a given field. Even if we dismiss the accuracy of this theory, the phrase 'practice makes perfect' is as old as time. And Sedbergh's production line never stops.
"Much of it was down to us as individuals," said Brook, when asked about the quantity of practice he undertook at school. "If you wanted to train, you could and the coaches would be there. Speighty (Martin Speight) would be there from first thing and even if you weren't there, he would be. There was always someone there to help and support you, and throw at you whenever you wanted.
"Honestly, the facilities are incredible. Me and another lad used to be up at 6:30am when I first joined and Speighty would always be there for us."
The Burley Boycott
Brook has earned himself the title of 'Burley Boycott' and one can only think that was a nod to his industrious work ethic and meticulous methodology, as opposed to shot selection. In that respect, they are poles apart.
Sir Geoffrey remembers his school days fondly now, Mr Weaver and Mr Andrews giving up their personal time to facilitate practice and competition at Fitzwilliam Primary School. Little did they know they were temporary custodians of cricketing royalty. Boycott, though, is fearful that a lack of 'time in the middle' is without doubt, proving to be the state school system's Achilles heel.
"Practice is important," says a man who prided himself on it. But let's dig a little deeper.
"I believe in perfect practice. I practiced technique, but you should never make technique your God. In the end, it's about scoring runs; simply, it's about scoring runs.
"If you have some idiosyncratic, different or unusual way of playing and it works, then keep it. Don't change!
"Practice is good to get a good basic grounding, but this is where good coaching comes in. Anybody can coach. Anybody who has got some idea about the game can coach and pass on knowledge to people, particularly younger people, but the clever bit about coaching is that it's not what you say, it's what you don't say. I don't believe in negative coaching. By all means point out if something is not particularly good, but the magic happens when you show them how to do it better. You must show them how to improve or you leave them in limbo. All this takes time."
Make Cricket A Happy Place
Making the horse drink is not the problem for cricket. It never has been. It's the troubling journey to the waters edge that persists.
But why?
A few seconds into Sedbergh's promotional video, and it's clear. Smiling faces and cricket bats in hands. Just the tonic Boycott prescribed for the entire population.
<iframe width="560″ height="315″ src="https://www.youtube.com/embed/FPBq_THU8K4″ frameborder="0″ allow="accelerometer; autoplay; clipboard-write; encrypted-media; gyroscope; picture-in-picture" allowfullscreen></iframe>
"It doesn't matter whether they play with a crossed bat," he continued. "Or whether their feet aren't in the right bloody place, we can fix most of those things, well some of us can! But you can't help or fix them if they don't want to go to cricket. You have to get them to a place where they want to go, where they're passionate about going. It's vital to create that fun and enjoyable environment. The ones who do that are the star coaches at that age."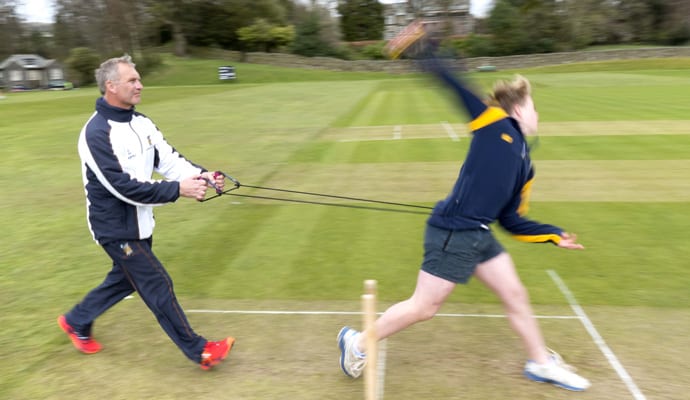 The sensational Stokes-driven drama of the 2019 ICC World Cup and Ashes will, you would think, translate into increased participation. A wave of interest, brand new and renewed.
However, increasing state school representation in the Test side from a miserly 37.5%, as highlighted in the Educating Cricket Report, remains at the top of domestic cricket's in-tray.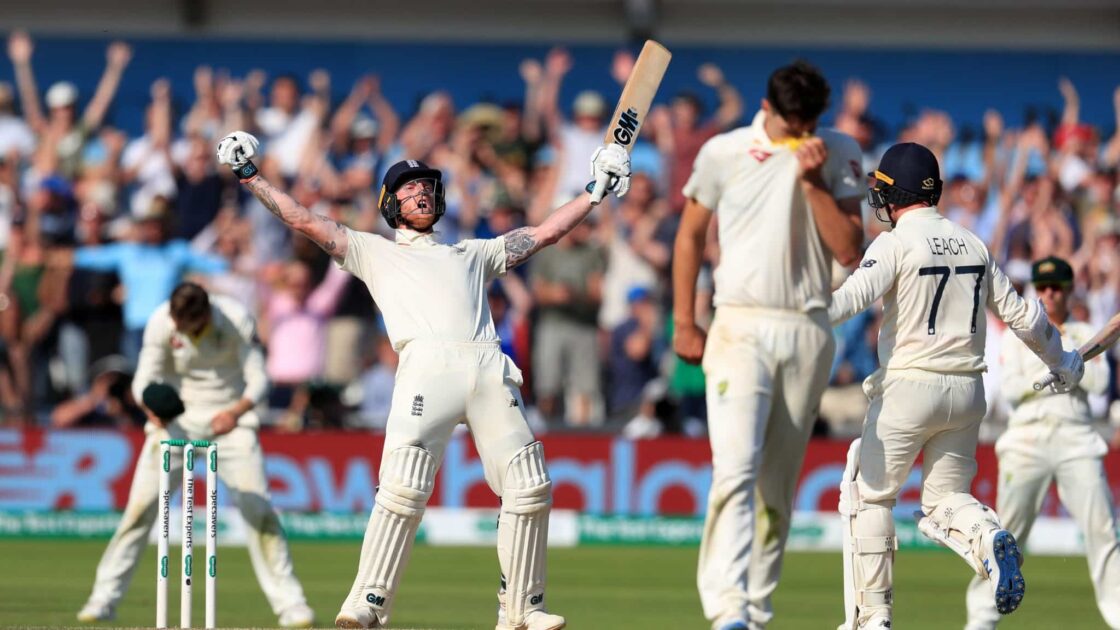 Universally loved and respected umpire Dickie Bird OBE, now 87, has a much simpler message for the games power makers. "Get the kids playing!"
"They're not playing as much cricket in school as they were in my day," said Bird, who played in the same Barnsley club side as Sir Geoffrey and Sir Michael Parkinson – a fairly successful alumni don't you think? "We played cricket and football. We played cricket on the football pitch, in the middle of the football pitch, but at least we played. Today's secondary modern schoolboy isn't playing much cricket at all. In private schools they are.
"We played on surfaces that were rough, covered in stones and with broken glass; all sorts, but at least we played. The sport is missing out. There's a lot of talent which is lost to the game because they're not playing."
Time is money
Brook, who was selected to receive The Dickie Bird Foundation Award in 2016, celebrating the impact of young players, knows all too well that much of his early success is owed, at least in part, to Speight, Sedbergh and the time spent fine tuning his game.
"Martin knows my game and knows me as a bloke as well," said Brook, who speaks of Speight as a father-like figure. "I still go up to see him quite a bit and net with him. I can trust him very well. He's been a very good coach for me.
"I was there 24/7 and whenever I wanted I could just go and have a net. It goes without saying that went around school work.
"When I was at state school, the facilities were a concrete tennis court, and that was it. The facilities in private schools are amazing and it does make such a difference, I think.
"Not only have you got a first-rate coach to tap into, you've got other kids there who are wanting to go on and achieve the same thing. They're going to be around as well. They become your mates and you can go and net with them.
"You're encouraged to play other sports while you're there too. I played squash to a good level which was great for my hand eye coordination. Literally, everything you will ever need to make it is there and available all of the time.
"It has made a big difference for me personally, probably the best decision of my life, and has undoubtedly improved me as a cricketer."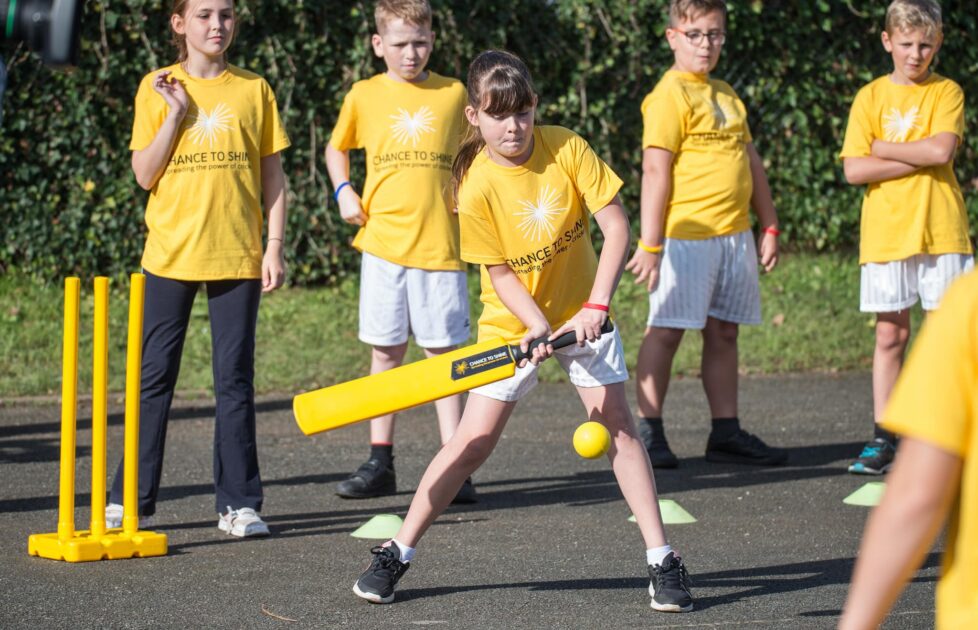 Sports have the ability to bring us together, but that opportunity isn't taken all of the time.
Speight knows first hand about the disparity that exists, but rightly points to the awarding of grants, bursaries and packages funding the lionshare of the hefty fees, as a helping hand.
Is Speight frustrated? He doesn't have time for that. He's too busy loading bowling machines and making sure the youngsters he's charged with coaching get the best.
"The good thing about Sedbergh," he proudly continued. "We've got 535 kids, boys and girls in the senior school, and another 180 in the prep school, but virtually everyone in the senior school is a boarder. They're here seven days a week.
"They don't have to travel in a car somewhere to access their training, they can just get out of bed and go to the sports hall, which is set up for cricket. In sixth form, if work is going well, they can use a study period for a one to one session.
"Private schools will employ someone like me; I teach around 10 hours, but I've got 40 or 50 hours of cricket to coach each week, I live on site and so that opportunity to get involved in the game, we've got around 280 kids in the senior school actively playing competitive cricket, who enjoy it and access coaching in the winter.
"It's a bit of a rollercoaster when it gets going, but you get your elite players that come through. I just don't see how, in the state system, that unless they did employ people to actually be at a school, to specifically coach cricket, how you would change that?"
Boycott, who experienced the setups at Eton, Harrow, Winchester and Marlborough and was blown away, doesn't doubt the stellar job done by private schools in honing elite sportsmen and women.
His schooling was quite the contrary.
He is a firm believer that cricket's power makers have repeatedly come up short with regards to positively affecting the state system, but is equally passionate about the value of mentorship and a 'seek, and ye shall find' approach.
For The Love Of The Game
Boycott sought it from diminutive all-rounder Johnny Lawrence, who spent 10 summers after the Second World War at Somerset. Intriguingly, bowling was the Yorkshireman's stronger suit. The pair worked tirelessly at Boycott's game for decades.
"Johnny was everybody's favourite uncle," says Boycott. "He was like Father Christmas, just a lovely man. You've got to retain that in kids. Technical stuff – that's good – but it wants to be tempered at that age.
"The older you get the more detail you can take in.
"I went to Johnny, even when I was with Yorkshire. When I was with England, I went back to him. He understood my game from being nine years of age when I first went to him. And I think it's important that the player decides. There are many great coaches, but they're not all the right person for every individual.
"At a small age make it fun, make it lovely, make it where they can't wait to go back and do it and play. You lose that from kids, you lose them and they're lost to the game. This is where I feel country clubs don't do enough. I think all county clubs should be responsible for cricket in their county. They should be out in schools, giving enjoyment to kids, get them interested and wanting to play. It doesn't matter whether they play with a crossed bat, or whether their feet aren't in the right bloody place, we can fix most of those things, well some of us can! But you can't help or fix them if they don't want to go to cricket. You have to get them to a place where they want to go, where they're passionate about going.
"I retained the fun, enjoyment, 'can't wait to play' element all my life. When I finished at 46 I still loved it.
"I used to get asked by guys in their late thirties or forties if I still loved it, and I used to say 'no, I love it'. If you can start that when you're nine and retain that – brilliant!"
The Hundred – Cricket's New Spell
So what does the future hold?
One man with his finger on the pulse, and charged with holding the sport's guardians to account, is The Cricketer magazine's Managing Editor, Huw Turbervill.
Purposeful strides are being taken and credit should be doled out for the game-wide efforts, but the results won't truly be felt for decades to come. Whether cricket's new audience, its panacea, will materialise, is a question only time can answer.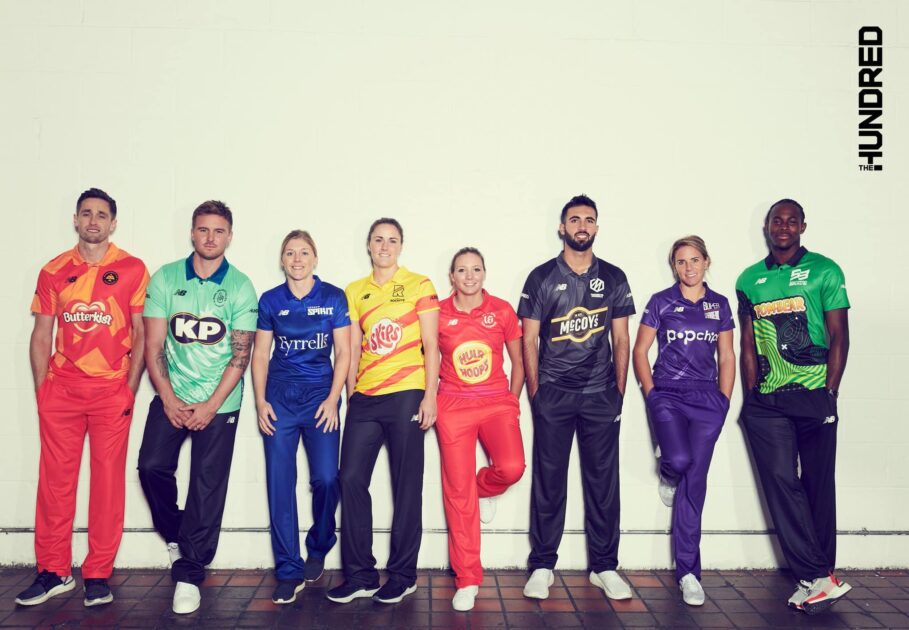 "The governing body, to their credit, have gotten some cricket back on the BBC," he told Cricket Bet India. "They've launched an initiative that will hopefully tap into the passionate and enthusiastic South Asian community, some clubs, with the ACE scheme, Surrey and Ebony Rainford-Brent are trying to engage with the Carribean community again, and the ECB are launching The Hundred, with jazzy strips, shiny helmets and icon players, all aimed at engaging youngsters.
"I guess the hope is that large numbers of these boys and girls migrate into the red-ball format.
"Action is being taken and Chance To Shine work in primary schools, so hopefully that will start to bear fruit. Hopefully all of these initiatives will come to fruition.
"Ultimately, it's all about secondary school teachers who love cricket. Those who are willing to give up breaks and time after school to teach children cricket, being freed up to do so.
"If you look at Ben Stokes and England winning the World Cup, there's an opportunity there isn't there? An opportunity for kids to emulate their heroes.
"Cricket went through a bad phase in the 1980s, when the Thatcher government sold off the playing fields and then cricket went on Sky only from 2005; there's no doubt that there were problems. A lack of facilities and a lack of exposure on terrestrial TV, but at least in the last few years we've taken a few more positive steps to address that.
"It's better late than never! Whether it's too late or not, I don't know. But at least English cricket has taken a few steps. Only time will tell as to whether The Hundred will make a difference and make the sport more appealing to kids."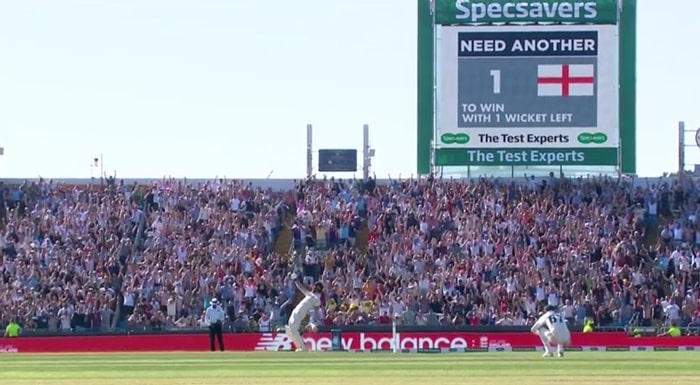 Maybe cricket took its proverbial eye off the ball. Maybe it got lazy. Neglected the supply chain tasked with conjuring future exponents of the greatest game.
As a sport, Test cricket continues to mix it with Cabinet members, military top brass and those sitting in the House of Lords, as likely career destinations for the privately educated. There's nothing wrong with that. Nowt at all!
But, through continued hard work, and a little more fun along the way, elite cricket could be a career path for many more boys and girls just like them.
With focus on the solution, change can come in the blink of an eye.